CREATIVE LAB FOR EXPLORING ARTISTIC INNOVATION  ⋅ GALLERY EXHIBITION ⋅  DIGITAL EXHIBITION VIA APP THEARTSDOT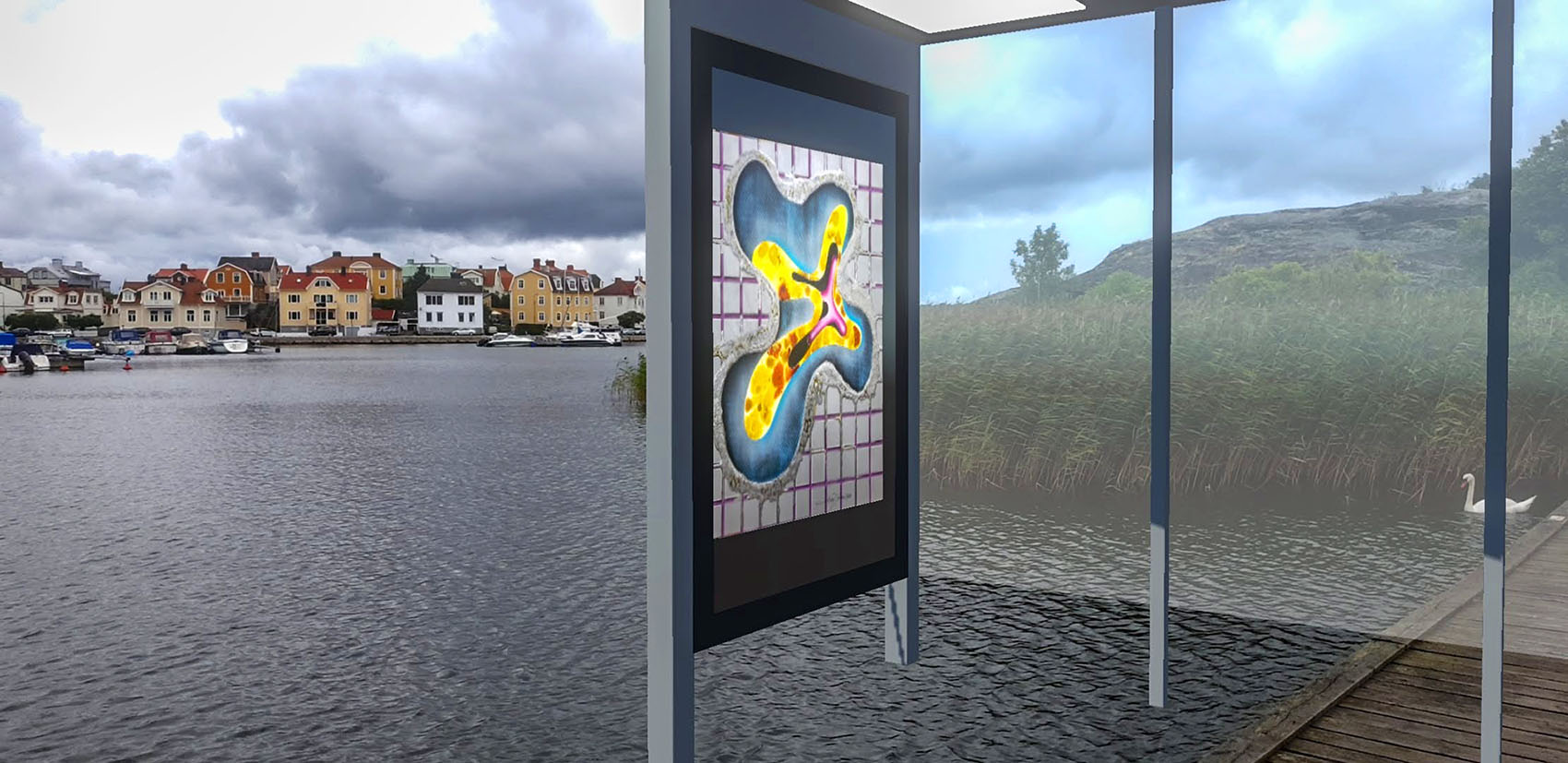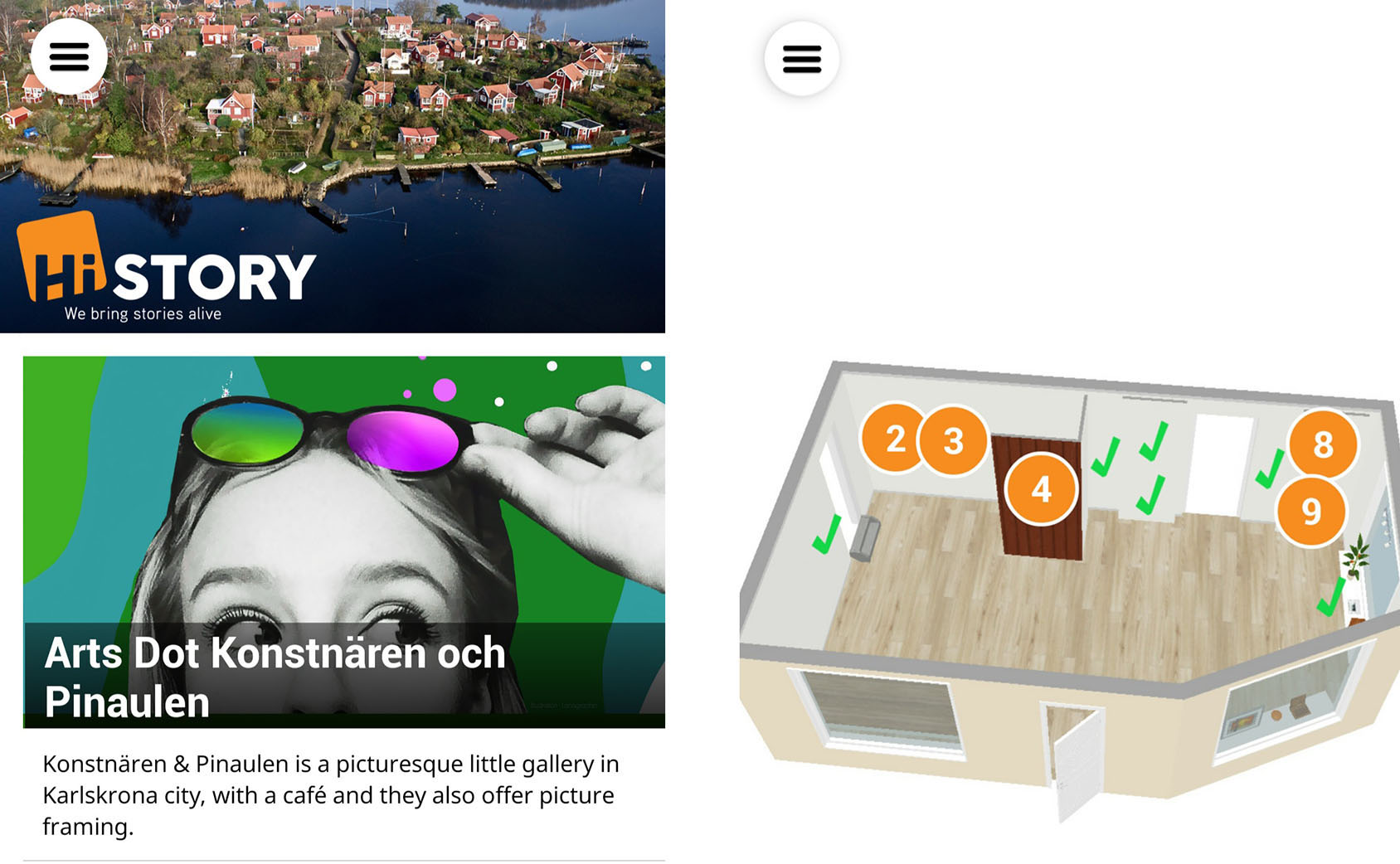 RECOVERING WITH ART, NATURE AND VIRTUAL REALITY
The Arts Dot 2021 was a five-day event with the theme "Recovering with art, nature and virtual reality". During these days, we explored art, culture and technology.
ARTISTS @ THE ARTS DO

T KARL

SKRONA 2021
Ann Youssef, Egypt
Anna Enquist Müller, abstract artist, Sweden
Arnab Barua, visual artist, Germany
Carl-Gustav Gonzalez, painter, Sweden
Francesca Guiotto, 3D artist and animator, Italy
Grześ Piaseczny, photographer and painter, Poland
Hanna Wysocka, Poland
Hubert Czerepok, visual artist, Poland
Jenny Svensson, painter, Sweden
Jonas Ng, painter, Hong Kong
Kamil Kuskowski, visual artist, Poland
Karin Svensson, painter and graphic designer, Sweden
Lana Leuchuk, visual artist, Sweden
Maria Bielke Von Sydow, novelist, author and writer, Sweden
Micaela Butros, Egypt
Michalis Kitsis, painter, Sweden
Olga Me, painter, China-Russia
Sturella, photographer, Sweden
Williams Delabona, visual artist, Brazil
Yseult Depelseneer, photographer, Belgium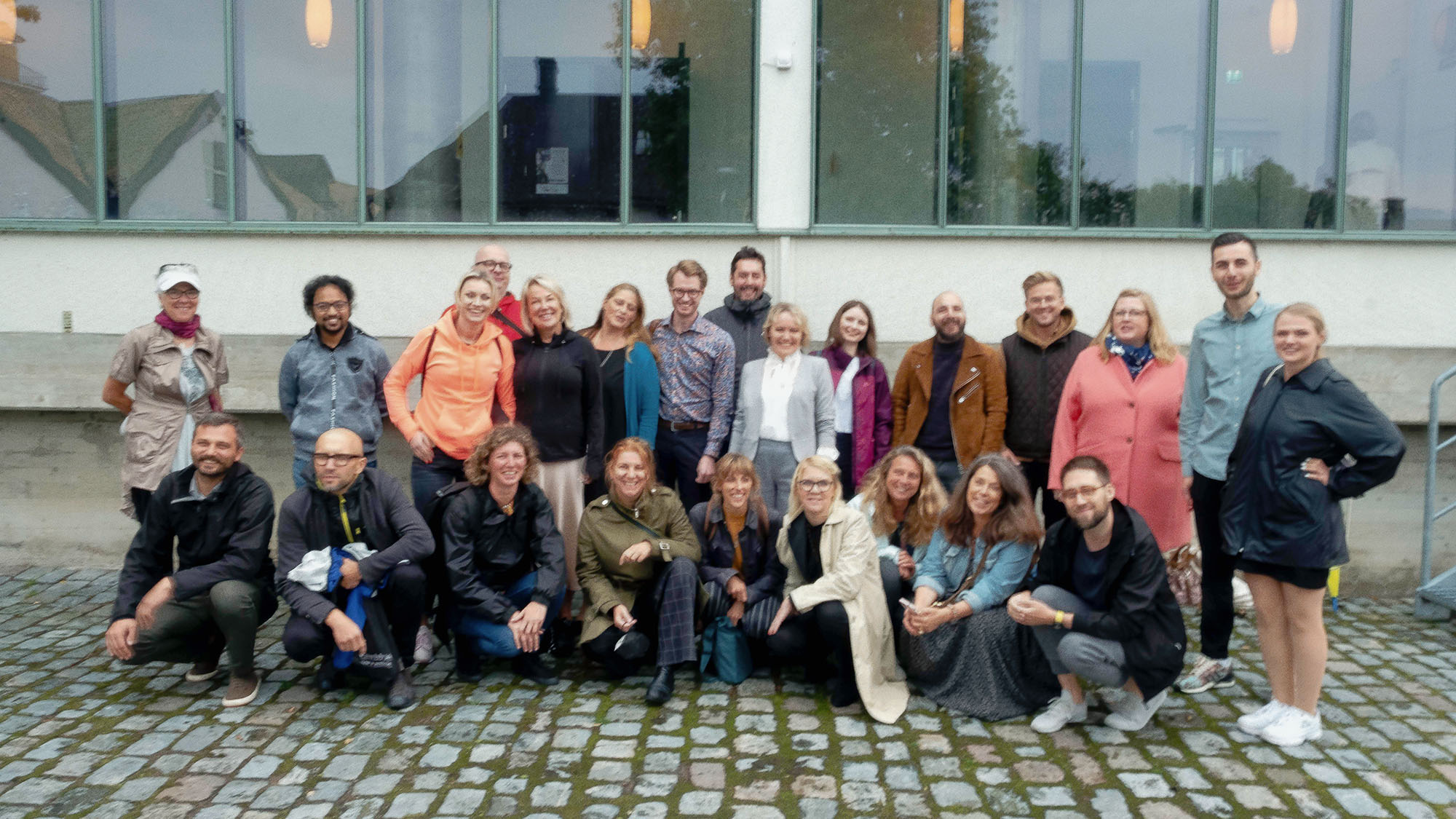 CREATIVE LAB
There was a full-day workshop where artists and tech companies matched. Artists got individual coaching through the process, and digital material was used for presentations and marketing. The workshop's purpose was competence development to increase the artist's awareness of new digital representation areas and create an international network and a cultural exchange. Four groups gave presentations they created during the cross-matching workshop during the public seminar.
The uncertain future and the Covid pandemic isolation are reflected in traditional art, where the digital and virtual arena has quickly become more significant for creators and audiences. The virtual space provides opportunities for us to experience arts in a new way. The challenge was to bring artists and technology together for creative and innovative processes to emerge. We created a meeting where the participants explored nature and art as a healing force after the pandemic through new technologies.
The Arts Dot wanted to open up a deeper understanding of how digitalization impacted artistic life. We wanted to dialogue with artists in an international environment to help make decisions and better understand the creative process explored by digital tools and services that bring art both individually and as a group and community.
OPEN PUBLIC SEMINAR
We gathered under the theme "How can we create development between the arts and technology industry" and "How can the region benefit, and how do we create collaborations at an international level?" We discussed how the future would shape art values when the world has become more and less accessible in the waves after the pandemic.
We hold a panel discussion with representatives from the education sector and the business communities. The conversation revolved around opportunities and challenges for artists to reach out with their art and how art creates opportunities for our region to grow and establish new technology companies that want to drive art and creativity forward.
At the end of the evening, four teams of artists and technology companies presented the result of a 24-hour workshop on the theme "How can art be elevated through technology?"
ART EXHIBITIONS
Art exhibitions are organised in physical and digital formats. Pre-selected artworks in physical format displayed in two venues in Karlskrona: Skärva Herrgård and Gallery Konstnären & Pinaulen (Lilla Galleriet).
The public could get to know 14 international artists via the application HiStory and experience artworks in augmented reality via the application THEARTSDOT.
CULTURAL TOUR
Participants of the Arts Dot 2021 had a cultural experience by visiting cultural sights, testing local food/drink, and mingling.
ADDED ACTIVITIES
We made a film during the event and did interviews before and after the exhibition.
OUR GOALS
• To increase the artist's awareness of new areas of digital representation.
• To create an international network.
• Cultural exchange.
• To increase artist competence in marketing their work.
IMPACT TARGETS
• Skills development through connecting art and technology to new opportunities in their work stimulates and develops creativity.
• Sustainable collaboration and business possibilities within the cultural and creative sector. Connection with local and international entrepreneurs in Karlskrona, Blekinge and internationally.
• Create prerequisites for international cooperation for better internationalization.
• Create results through sensible meetings with new perspectives.
A non-profit association Konst I Blickpunkt organises the Arts Dot international event. All proceeds from entry and participating fees fund project-related expenses to make the international artist's meeting happen. 
PARTNERS AND SPONSORS 2021
Organizations supporting local culture include Region Blekinge, Swedbank, Karslkrona kommun and Blue Science Park.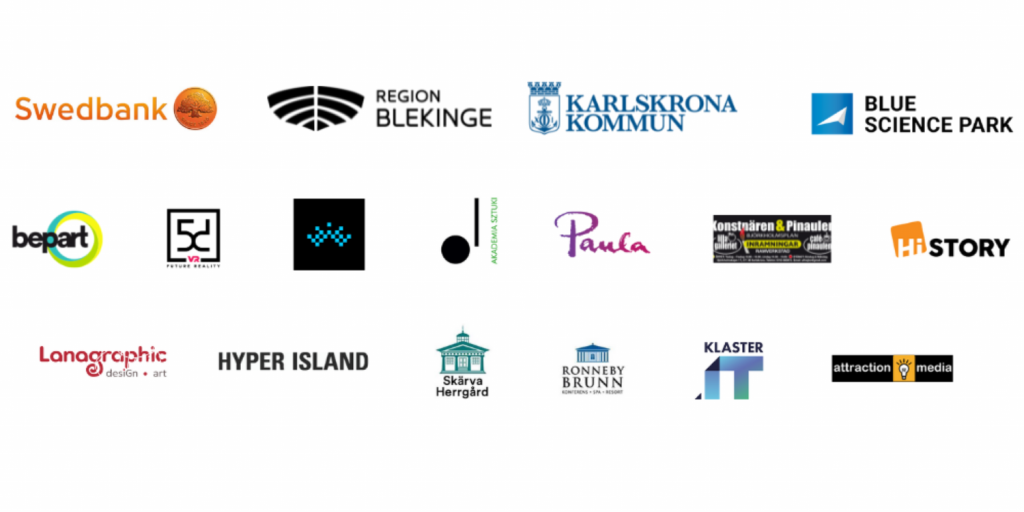 EVENT PROGRAM 
|
AUGUST 25-29, 2021,
KARLSKRONA, SWEDEN
Wednesday, August 25, 2021
Get Together, private mingle for the Arts Dot participants, 15:00-18:00. A meeting point: Skärva Herrgård, Skärva 2, Karlskrona.
Thursday, August 26, 2021
Workshop part 1, 9:00 – 17:00 (only for registered participants). A meeting point: Blue Science Park, Campus Gräsvik 2, Minervavägen 4, Karlskrona. Artists will match with tech companies and their representatives: HI STORY Karlskrona, Sweden. Magnus Carlsson. BEPART The Public Imagination Movement Milan Italy. Joris Jaccarino, founder, cultural manager and creative director of Bepart. Elena Ferrara, communication manager Bepart. STETTINER digital agency Poland. Daniel Czapiewski, founder & CEO and Angelika Iskra. 5dVR studio Egypt. Maged Farrag, co-founder and a digital media expert.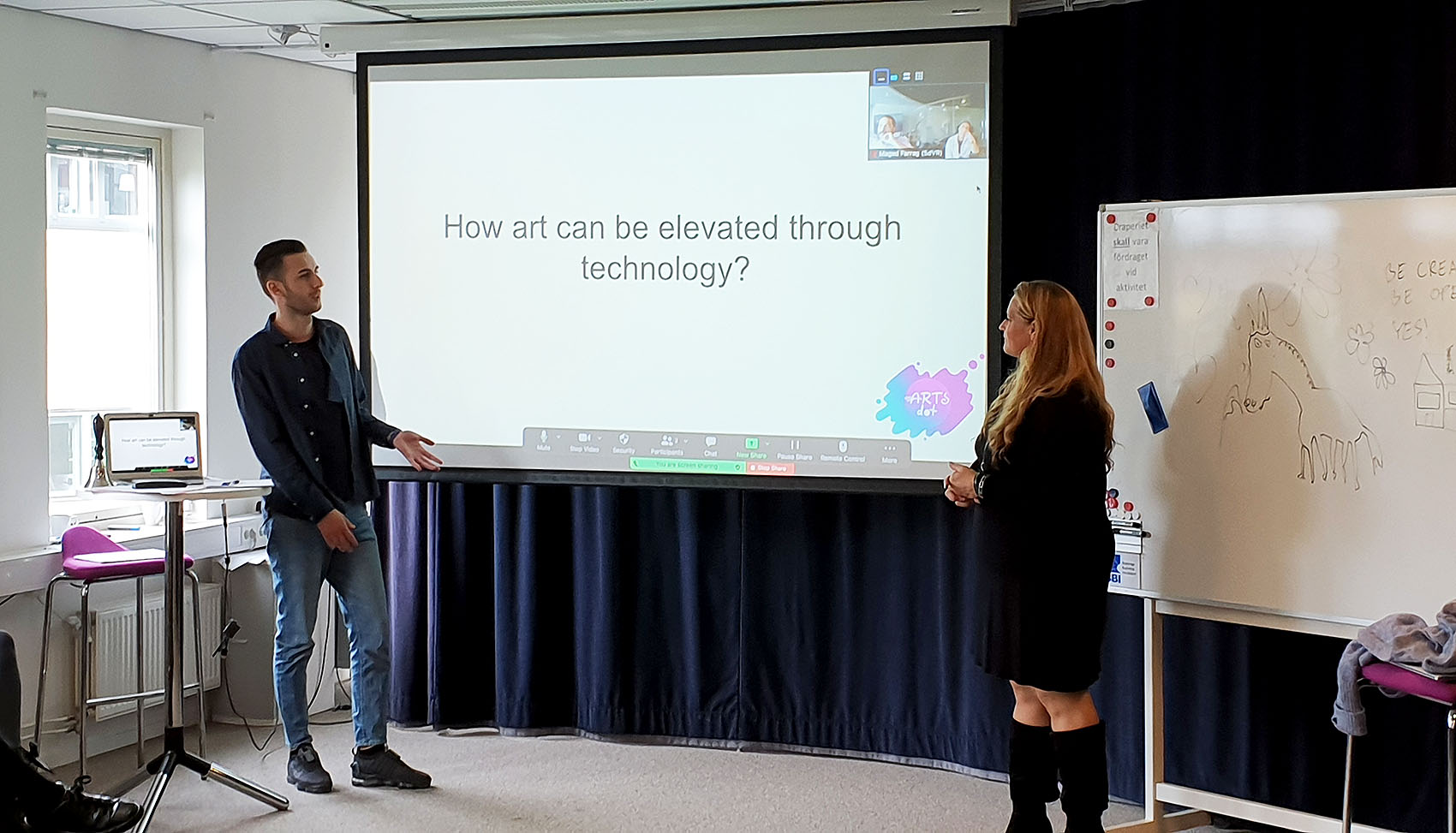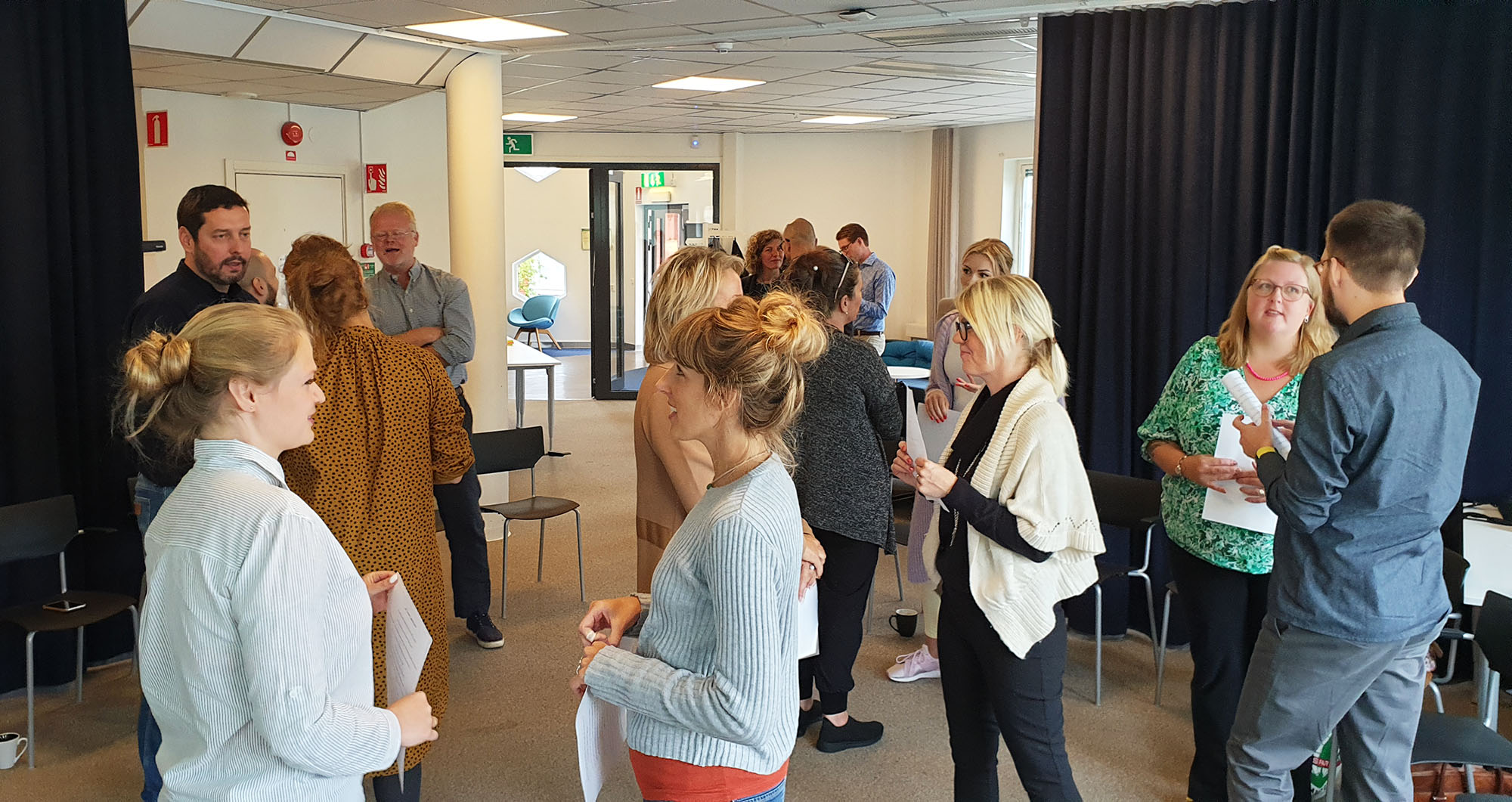 Friday, August 27, 2021
Workshop part 2, 9:00 – 13:00 (only for registered participants). A meeting point: Blue Science Park, Campus Gräsvik 2, Minervavägen 4, Karlskrona.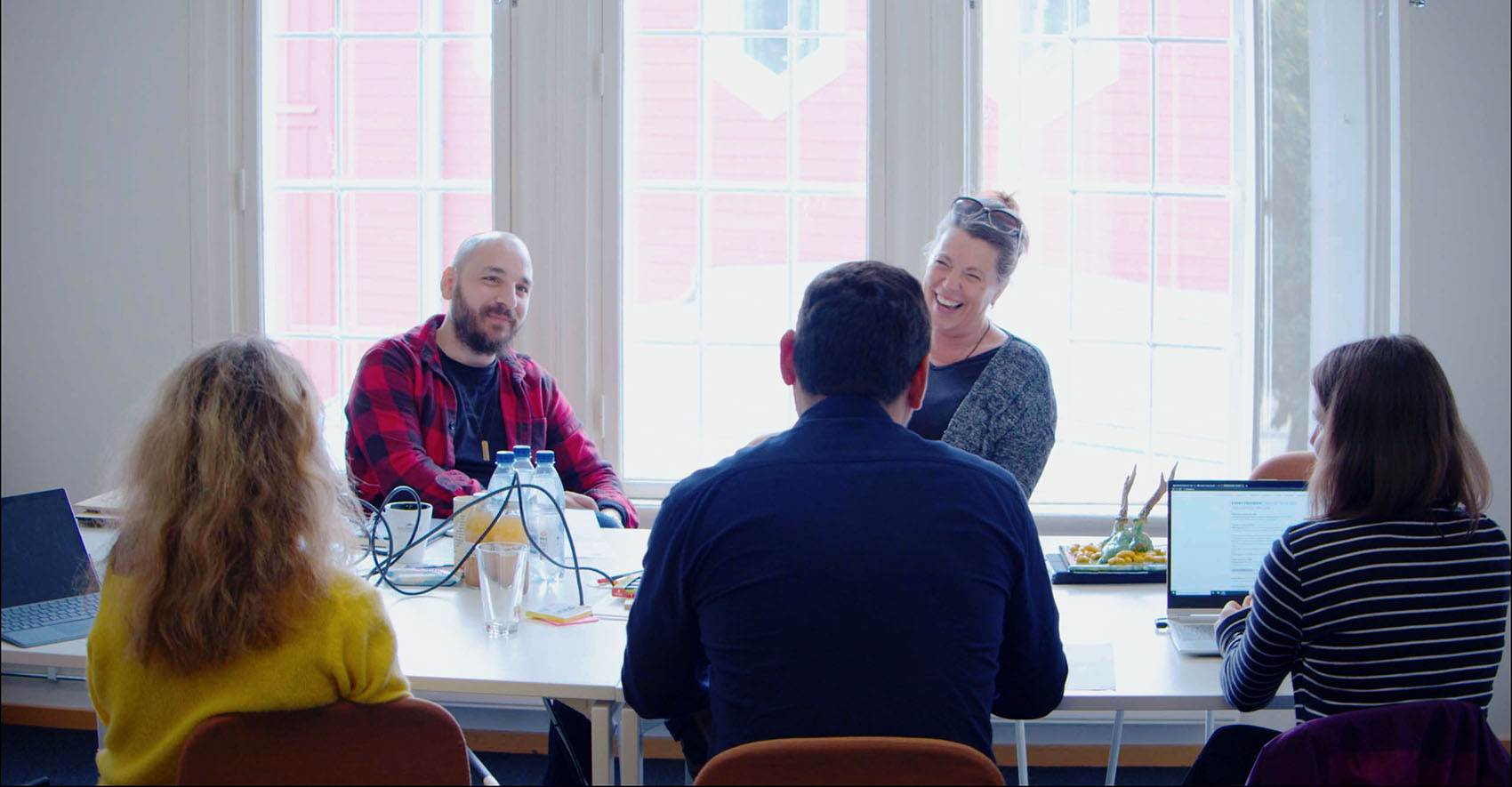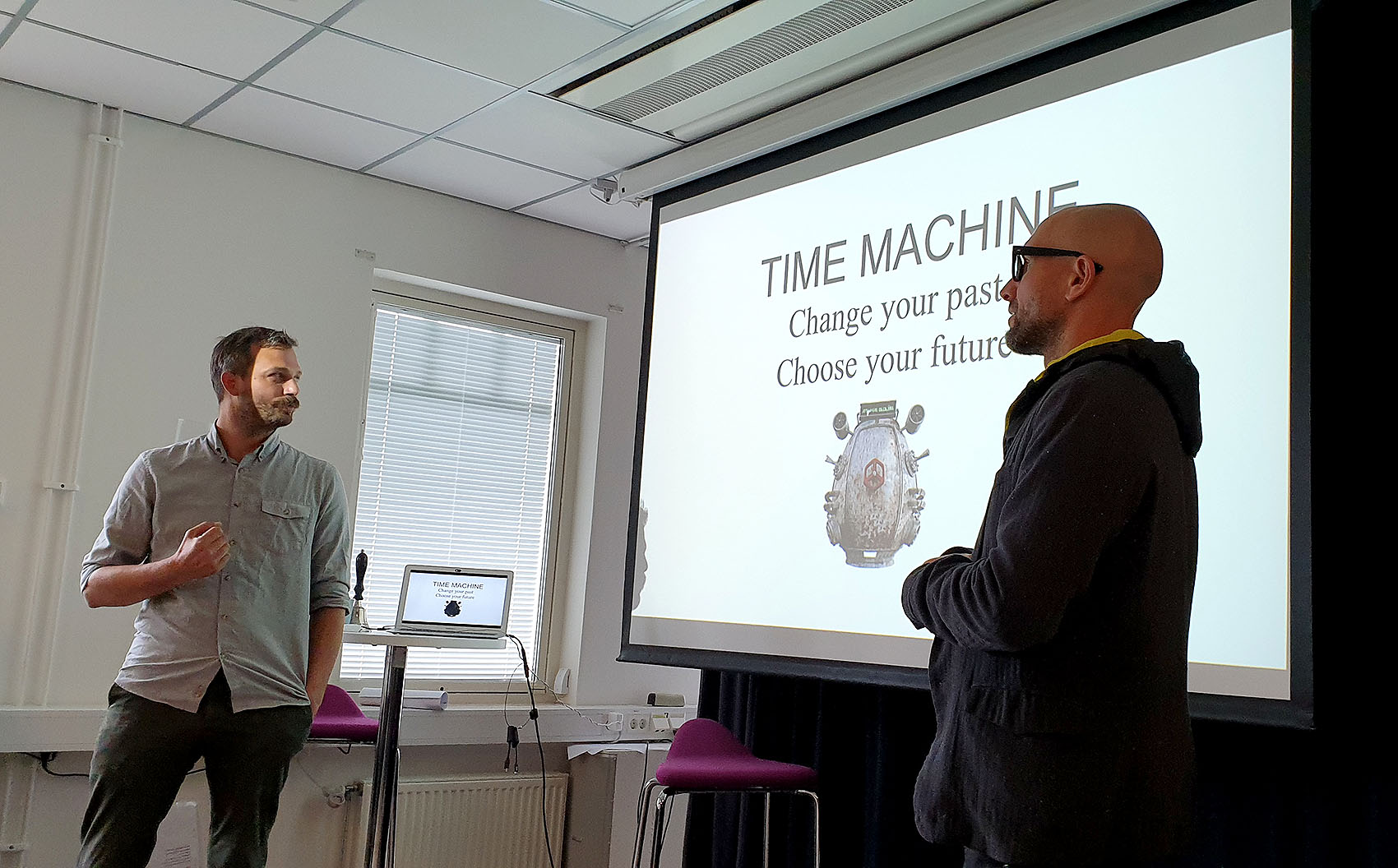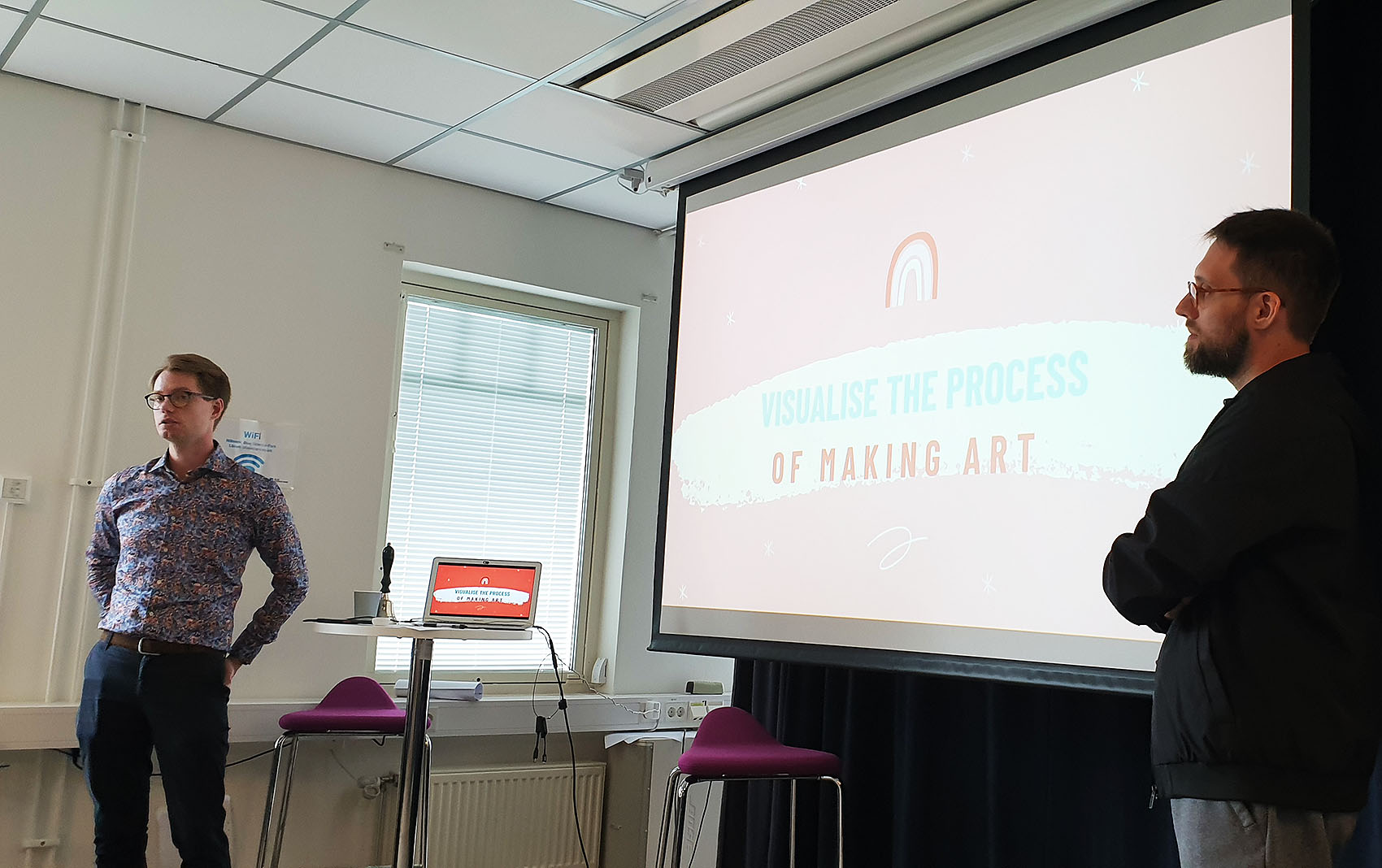 OPEN PUBLIC SEMINAR 15:00 – 17:00. A meeting point: Hyper Island, Bastionsgatan 8, Karlskrona.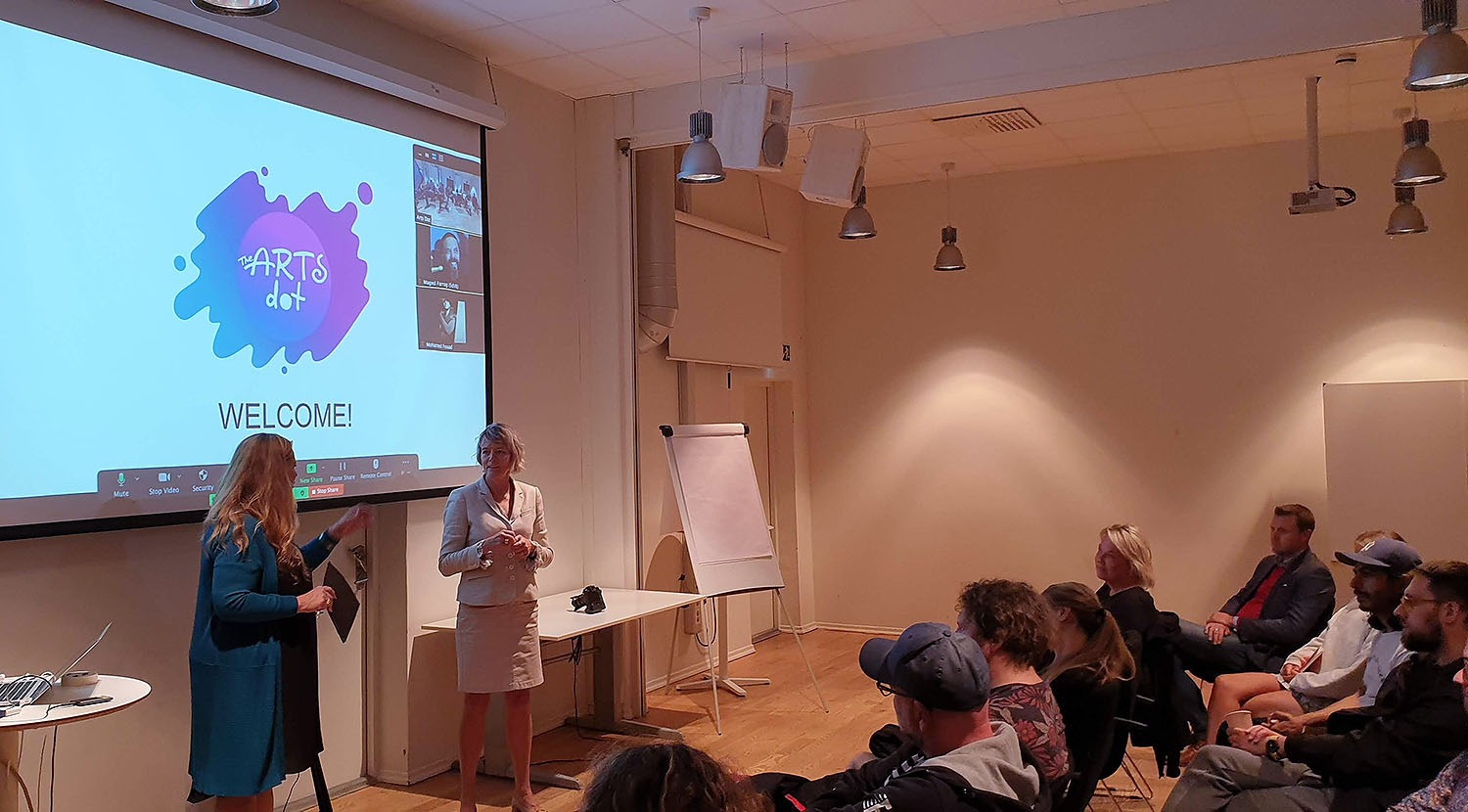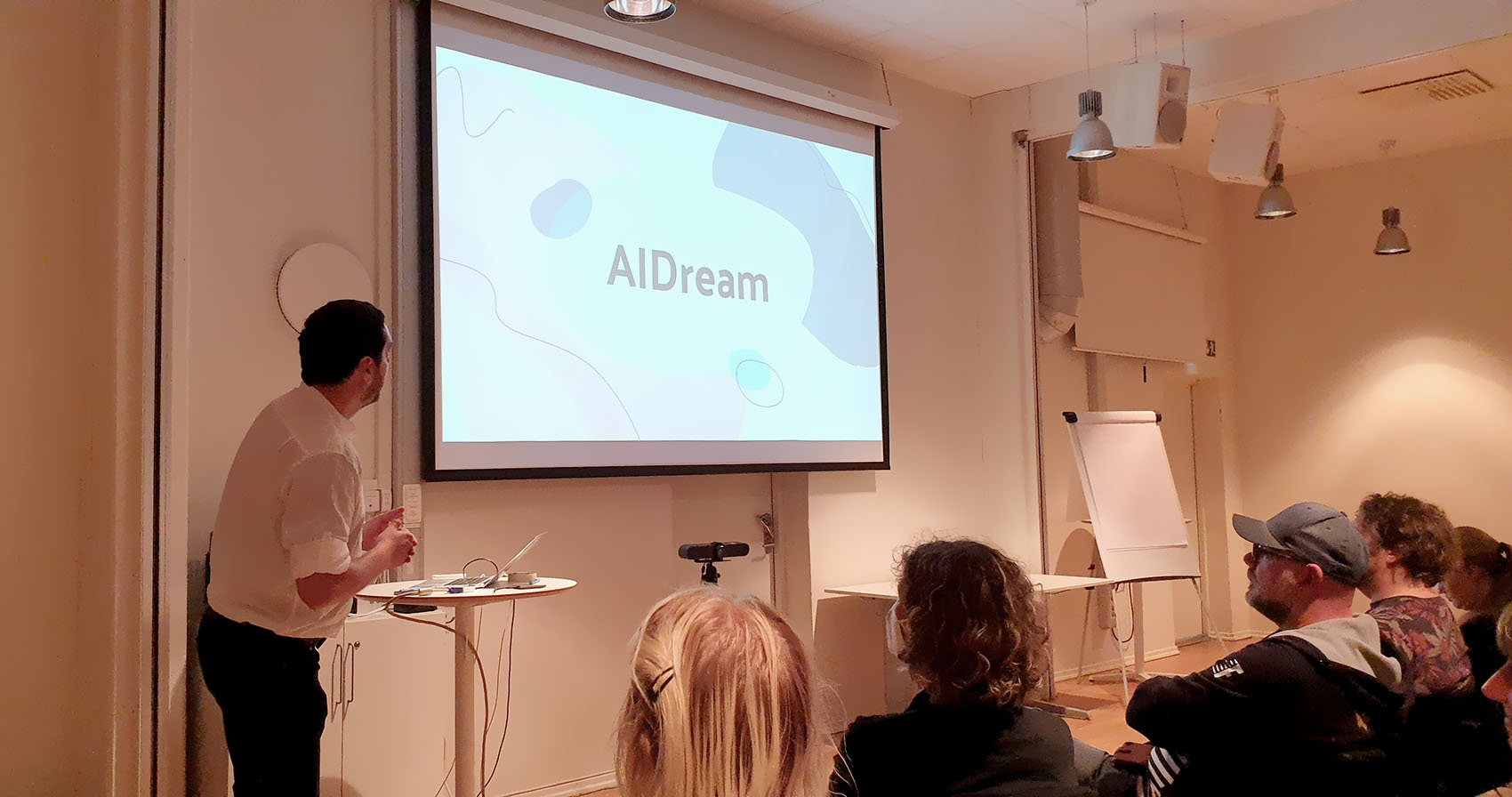 A joint dinner, the Arts Dot participants and guests (by invitation only), 18:00 – 21:00. A meeting point: Nya Skafferiet, Rådhusgatan 9, Karlskrona.
Saturday, August 28, 2021
Participating artists and partners visit Art Expositions. A meeting point: gallery Konstnären & Pinaulen 10:00 – 13:00. Skärva House 14:00 – 17:00.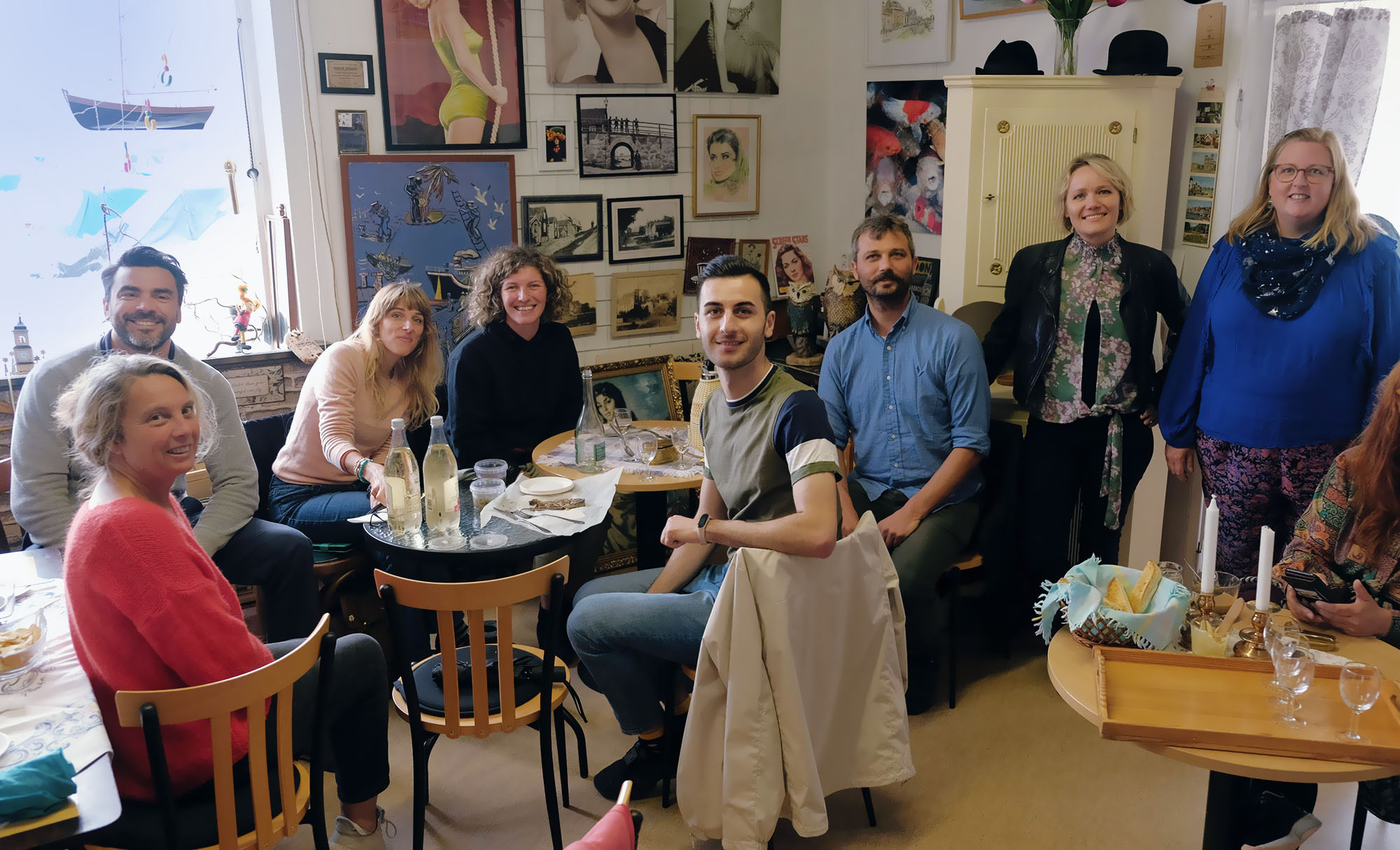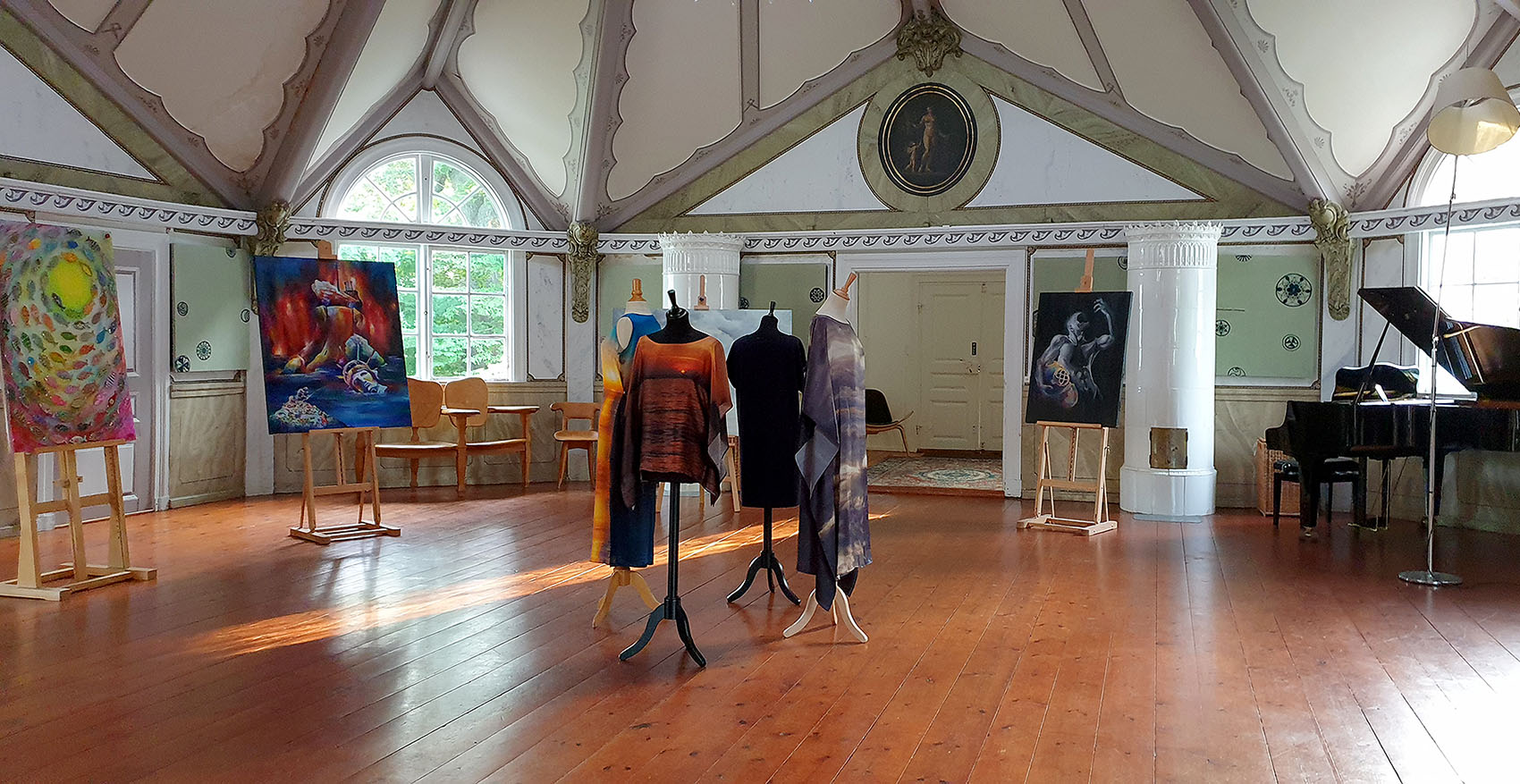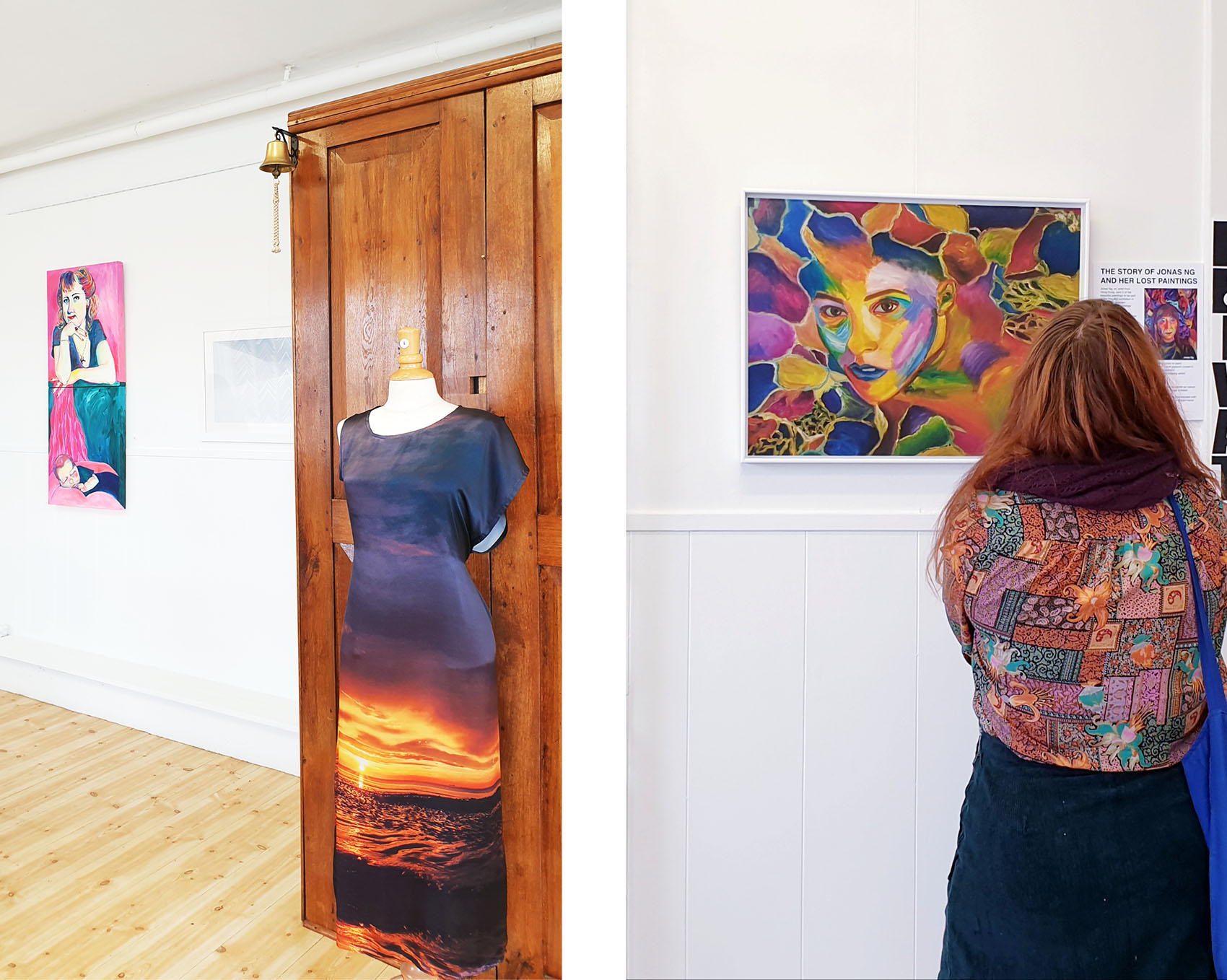 Sunday, August 29, 2021
Cultural tour Blekinge, 10:00 – 17:00. A meeting point: the island Aspö, Aspö Kulturrunda. The Aspö ferry runs between Karlskrona (from Handelshamnen) and Aspö in the Karlskrona archipelago. The ferry crossing time is 25 minutes. The journey by road ferry is free of charge. Timetable and more about the ferry, read here.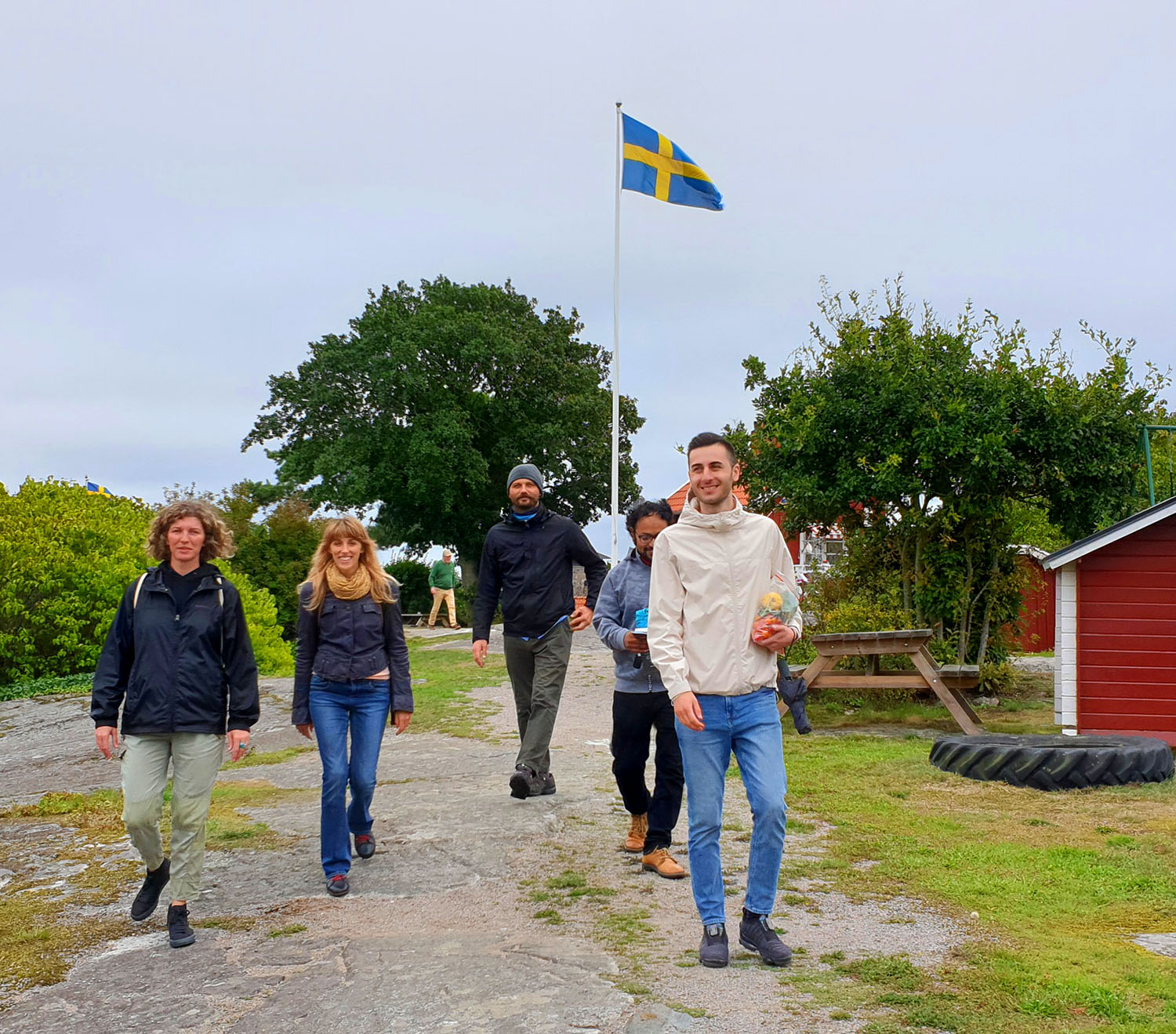 VENUES 
Skärva House
Blue Science Park
Hyper Island
Gallery Konstnären & Pinaulen  
THE TEAM 2021
The Arts Dot team is a group of enthusiasts, passionate artists and experts who contribute their time and resources, putting their hearts and souls into producing the artist international meeting and collective art exhibition.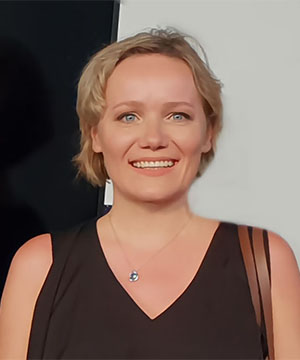 LANA LEUCHUK. The project originator, exhibitions coordinator and visual designer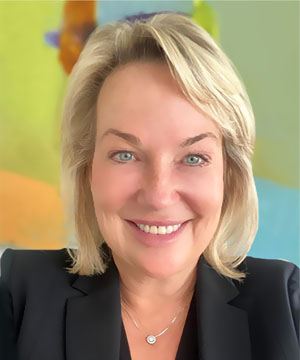 MARIE BJÖRCK. Strategy and innovation specialist with a passion for driving visionary work forward by creating structure and secure teams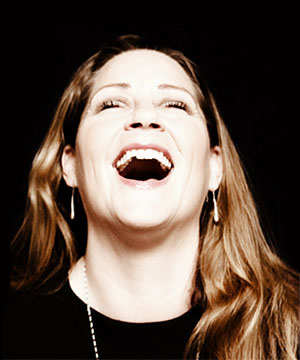 PAULA GULLBING. A lecturer, executive coach, moderator and compere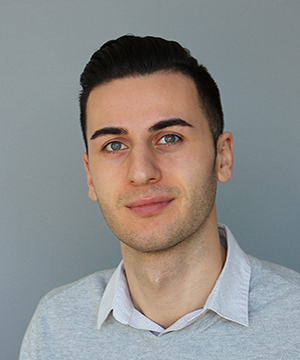 KEVIN SANIKIDZE.  A learning designer, facilitator and program manager at Hyper Island. Interested in people, travelling and tennis.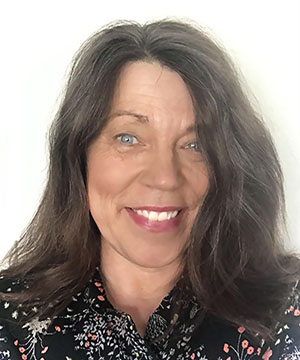 ANNA ENQUIST MÜLLER. Project management, sales and marketing expert. Passionate about art and all forms of creative processes.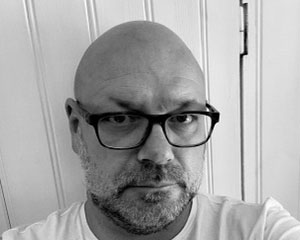 TED KARLBERG.  Producer, sound producer, film photographer, aerial photographer & cultural history writer about the herring's cultural history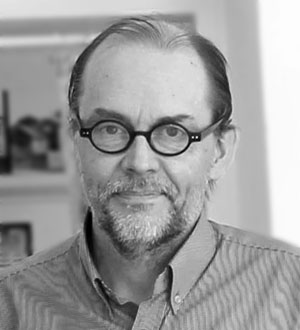 ULF NEJBO. Gallery owner, "Konstnär & Pinaulen Björkholmsplan Karlskrona